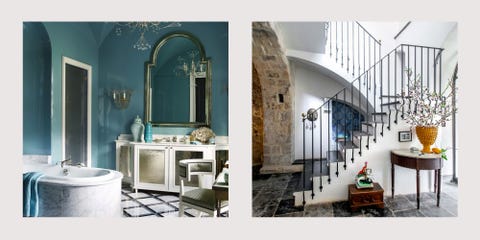 Courtesy
Speaking in the most modest of terms, 2020 has been a year like no other. We've battled a global pandemic, faced a worldwide racial reckoning, voted in high-stakes elections, and spent more time indoors than ever before. At ELLE Decor, one of the many ways we've coped with these changes is by finding solace in beautiful imagery. Homes and their interiors, in their most ideal state, are a place of respite—even in photographic form.
We've particularly enjoyed seeing which images our readers love most. This year, our Instagram hits included new photos taken from the pages of ELLE Decor (like design enthusiast Nikki McCullagh's apartment on the canals of Venice), and spaces from previous years (who can forget Jean Louis Deniot's stunning work for a Middle Eastern princess?) were appreciated once more.
Below, we've compiled our most-liked shots of the year, from a loft in Tribeca to a 19th-century home in Beirut.
Advertisement – Continue Reading Below
This content is created and maintained by a third party, and imported onto this page to help users provide their email addresses. You may be able to find more information about this and similar content at piano.io
Advertisement – Continue Reading Below